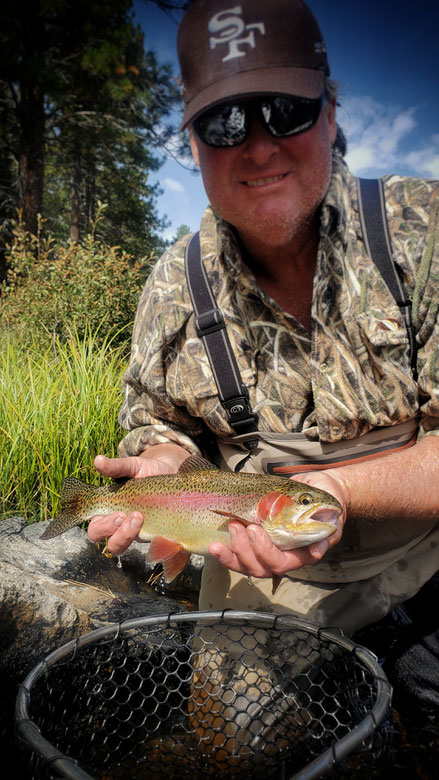 All it took was for me to get out of town for a couple weeks to make all the difference on the river.  Been dinkerville and a few random nice ones in August and the first part of this month.  Now we're looking at cooler temps at night,  much better water temps, and a lot more quality fish being hooked.  The half day trip I took this past Friday we landed five fish over 18 inches and a ton of small ones.  One heartbreaking brown was lost that day as well.  
   Weather can make all the difference this time of year.  Expect a hot bite on those days with a little cloud cover or precipitation.  This is the time of year the fish are fattening up and getting ready for winter.  With colder water the fish will be a lot more spread out and more willing to eat.  Crayfish, small stones, mayfly variations, caddis, midges, and the occasional streamer will get you into some fish.  Indicator fishing starts working a lot better this time of year in those spots you can't reach with the euro setup.  
    Still no sign of a big early season storm as we sit and wait through the windy days and watching storms slip just to our north.  Fingers crossed we get hit with something big to help us get past this historic fire season.  The smoke hasn't been bad the past couple days, but there's plenty of fires to allow the smoke to return again.  The windy weather pattern isn't helping with growth of the fires either.   Be fire safe and be sure to donate wherever you can to help those in need through these dark times.  My thoughts go out to our badass firefighters and to all those affected.